We have a long history of helping homeless women.
At Hope House Foundation, our organization originally started when Dr. Lee Beth Lindquist had a dream to help homeless women and their children in the Huntersville, North Carolina who needed a hand-up, not a hand-out. These women were not victims of abuse, were not recovering from drugs or alcohol, and were not chronically mentally ill. They were simply situationally homeless because of what life handed them and needed time to get back on their feet.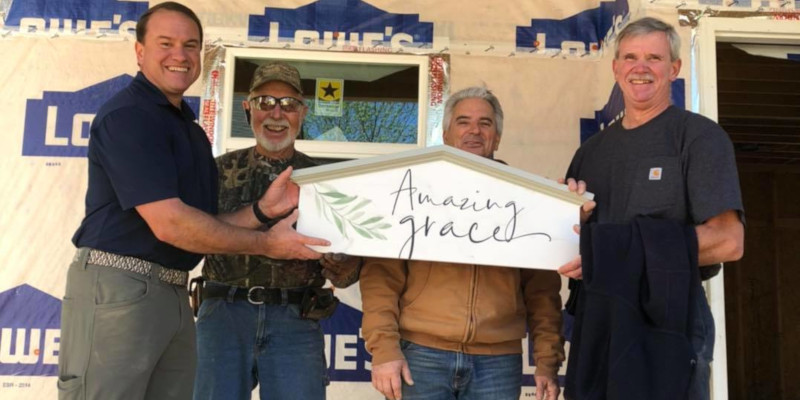 Realizing there was no temporary housing support system for this vulnerable group within a 21-mile radius of Lake Norman, Dr. Lindquist rallied the entire community to support her vision and mission by building and operating a transitional home.
We are a 501(c)(3) charitable nonprofit organization established in March 2005. Within four years of our inception, the community embarked upon a major renovation led by the Lake Norman Home Builders Association to construct a two-level facility to house up to 12 residents for up to six months. We opened this facility in December 2009 with temporary assistance from The Salvation Army of Greater Charlotte.
Making Hope Happen in Huntersville, NC – Hope House Foundation
Today, we have an excellent staff responsible for running our foundation that includes an executive director, administrative assistant, volunteer coordinator, house manager, and a large team of volunteers who manage our housing 24/7. Our collaborative partners, including The Ada Jenkins Center, offer case management services, career support, life skills training, and affordable housing options.
Our organization is making a difference in the lives of women, and we appreciate every donation we receive. To donate to our cause or to find out how you can help, contact us today.
Our Mission, Vision, and Values Mission
Mission
To provide transitional housing and supportive services to women and children who are experiencing homelessness in order for them to procure long-term housing and self-sufficiency.
Vision
To serve as a catalyst for social change to end homelessness in the Lake Norman area by providing and expanding transitional housing and supportive services to include families as they transform their lives into self-sufficiency.
Core Values
Individual Compassion, Empathy and Respect
We strive to have a deep awareness of the physical, psychological and spiritual needs of people.
Power in Human Potential
We believe people have the capacity to make positive choices.
Integrity & Accountability
Under a Code of Ethics, we emphasize ethical actions and rational decisions that reflect honesty and responsibility.​
Pursuit of Excellence
We strive to provide the highest quality in the areas of best practice programming, management and services.​
Social Equality and Solidarity
We believe in the value of advocating for individual opportunity and systematic change in our society