Wish List
Please note: Donations are accepted by appointment ONLY. Leaving donations without talking to a staff member is considered dumping, which is illegal and does not support our mission. We thank you for your cooperation.
Please email [email protected] to schedule an appointment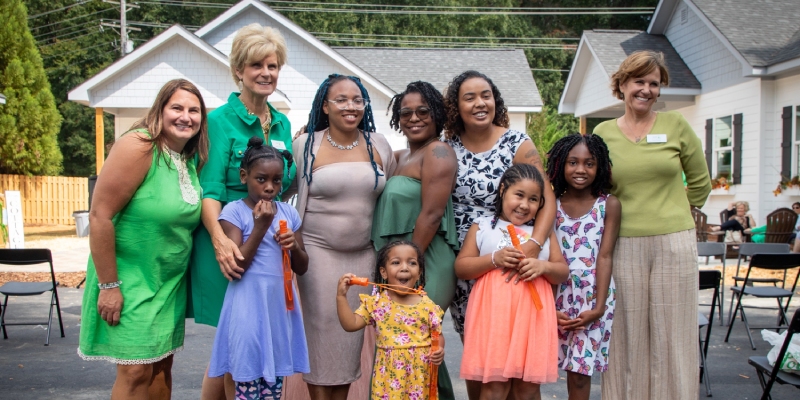 You can give the gift that can be used throughout the year – Gift cards for gas, groceries, and supplies. Purchase through the links below, you can deliver cards by:
email –

[email protected]

mail – PO Box 61, Huntersville, NC 28070
Drop them by the house!
15604 Northcross Dr, Huntersville NC 28078
Walmart
Target
Food Lion
Aldi
Amazon has them all!
Thank you for your donations, please note that we cannot take used personal hygiene products or open containers.

House Needs:​​​​
Twin Sheet Sets
Full Size Sheet Sets
Mattress Protectors (twin and full sized)
Comforter sets (twin and full sized)
Supply Needs: ​
Dishwasher detergent pods
Trash Bags- Tall Kitchen and Lawn and Leaf
Batteries – all sizes
Liquid Hand Soap
Gift Cards to Walmart, Aldi, Grocery Stores, Target, or Lowe's Home Improvement
Printer Ink HP952 Color / HP952 XL Black
1-inch Binders
Paper Towels/Toilet Paper
Clorox Wipes
Laundry Detergent (pods or liquid)
Fabric Softener sheets
Freezer Bags – Large & Gallon
Foil/plastic wrap
Small household appliances and kitchen wear in working condition
Pantry Needs:​
Children's healthy snacks
Coffee
Tea
Jam
Fresh fruit (apples, bananas, oranges, etc.)
Fresh Veggies
Frozen Veggies
Sugar
Milk
Eggs
Cheese
Please call in advance if you have clothing or furniture donations as Hope House has limited storage.
Items can be delivered to Hope House Foundation at 15604 Northcross Drive in Huntersville, NC.
Contact us at [email protected] if you have questions regarding our Wish List.