Your donation makes a difference in another person's life.
At Hope House Foundation, we provide transitional housing for women experiencing situational homelessness. These women do not have a chronic mental illness, are not victims of abuse, and are not recovering from substance abuse challenges– they simply need a place to stay until they can figure out what to do and where to go next.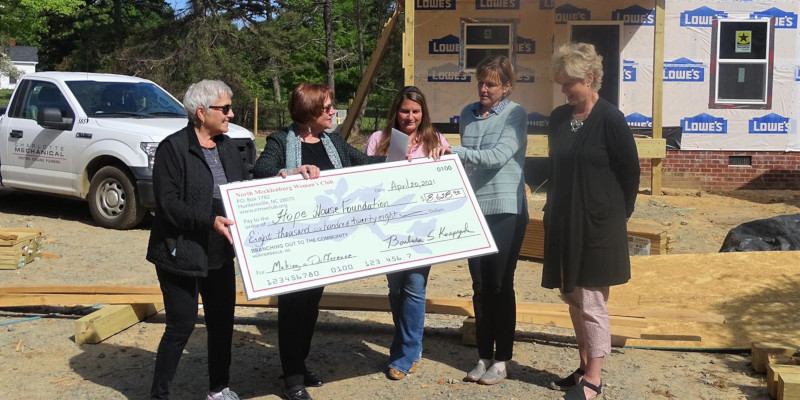 The charitable donations you make to our nonprofit make a real difference in the lives of the women we serve. The operation of our transitional housing on a day-to-day basis depends on the generosity of our friends and neighbors here in the Huntersville, North Carolina. Whether you donate your time and talents or a monetary or material gift, your contributions are instrumental in maintaining our organization.
Hope House sits on 4,000 square feet of energy-efficient living space. Our home has two levels with three bedrooms on each level, as well as other amenities, including a learning center. Your charitable donations have also enabled us to break ground on three Cottages of Lindquist Glen and bring even more hope to our community. The cottages, called Faith, Joy and Grace, are an expansion of our program and offer a progressive model of housing designed to help individuals achieve stability in a supportive environment.
Together, we can give hope, inspiration, and independence to women and women with children who need our help. Find out more about how to make charitable donations to our organization, or what you can do to support our cause, by contacting us today.
Similar Services We Offer: