At Hope House Foundation, our small organization is dedicated to helping women and children dealing with homelessness. Through our temporary housing support system, we are able to help these families have a place to live for up to 6 months as they prepare to get back on their feet and enter a new phase of their lives. We have seen the positive impact of this housing program in these families' lives, and it is all because of the generous support we receive from our community through donations and volunteering. We always welcome your help, and we would like you to know about our service opportunities.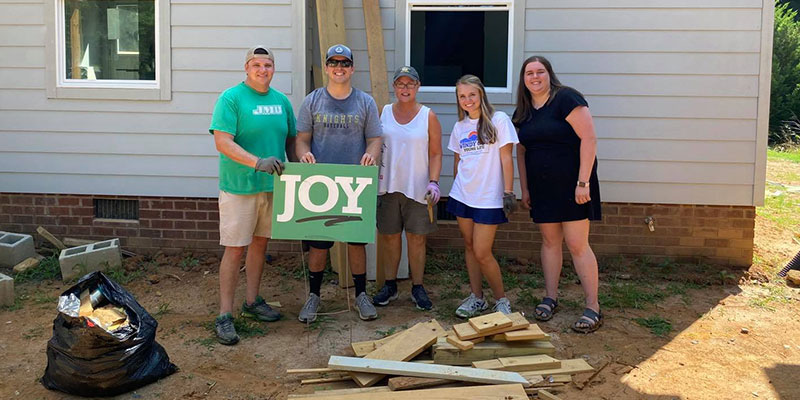 If you are an individual, we are looking for responsible women who are 18 or older to become volunteers in our organization. Volunteers manage the house during their shifts, and they are even encouraged to share their special talents and skills while they are volunteering while here. All volunteers are required to fill out our application, undergo a background check, and attend an orientation to learn about their responsibilities and all the ways they can help vulnerable women and their children.
If you are looking for service opportunities for your church group, business, school club, or other community organization, we would love for you to reach out to our Volunteer Coordinator by emailing [email protected]. We would be delighted to speak with you and provide you with a tour, so we can match your group with one of our projects.
We also have service opportunities if you would like to be an event volunteer at fundraisers we sponsor. Volunteers may greet visitors, help with silent auctions, or hand out brochures and answer questions about Hope House Foundation.